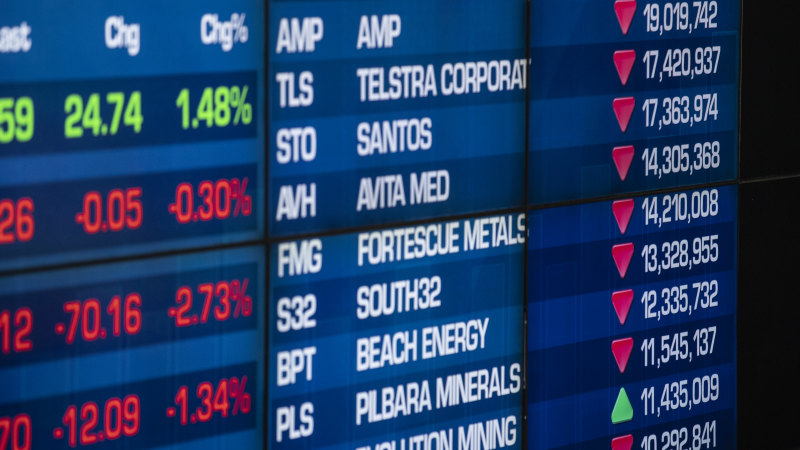 She said optimism around the next step of NSW lockdowns easing on June 1 will herald a consumer spending surge, and further stoke sharemarket confidence.
This week pubs, clubs, cafes and restaurants will be able to serve up to 50 customers at a time, and beauty salons, galleries, libraries and museums will be allowed to reopen. Travel to regional NSW will also be permitted.
"You will see this pent-up demand – people will spend. People will return to the shops," Ms Liu said.
"So much of the stimulus is yet to flow to the shops, and lower income brackets (who are more likely to have received government stimulus) are more prone to spend. The very near term is a very positive news flow."
Australian Eagle Asset Management's chief investment officer Sean Sequeira is more cautious.
He says much of the predicted rise in consumer spending has already been factored into the market's recent surge.
He says it will be the flow of company updates that will more determine the direction of the market.
"People are seeing well past the end of the lockdown phase now and want to know if companies have improved their outlooks from when they pulled guidance," Mr Sequeira said
Mr Sequiera said he understood why the market had rallied so hard since hitting a nadir on March 23 but questioned whether the subsequent 30.7 per cent rise was too much, too soon.
"We think the rally may have got a little bit ahead of itself … I wouldn't be surprised if we saw a bit of a consolidation phase from here," he said.
"We can understand the reasons why the markets will continue to go up, but now I think we need confirmation as to where we expect earrings to come by in the next year or so, not just the next six months."
Profit taking capped gains at the end of an extraordinary week for the ASX where five straight weeks of gains accelerated amid a catch-up rally for the unloved banking sector.
Despite slipping on Friday, the financials added 11.1 per cent for the week and the wider ASX 200 4.7 per cent.
The week ahead is littered with economic data that would usually prove crucial to market sentiment, but which analysts say has mostly been priced in.
March quarter GDP figures and April building approvals are due on Wednesday, and a full read on April retail trade will be revealed on Thursday, along with the month's international trade.
Analysts will be looking for colour from the Reserve Bank board meeting on Tuesday but the cash rate is not expected to shift from its current record low 0.25 per cent.