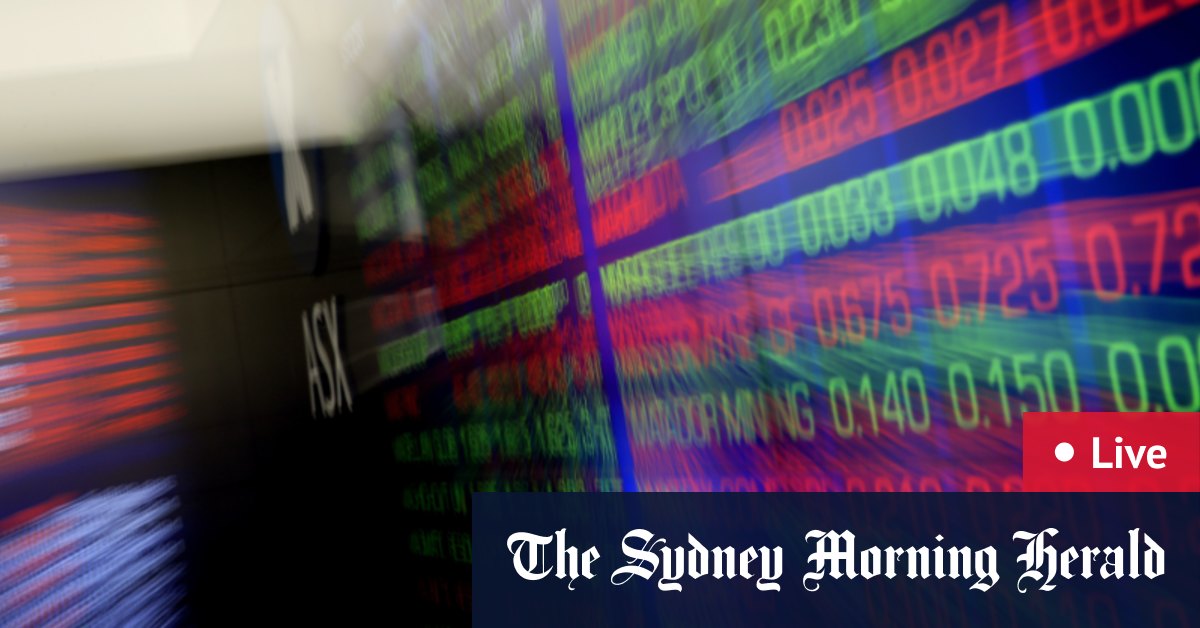 There have been 11 new cases of COVID-19 in Victoria, and in great news, no new deaths over the past 24 hours.
The numbers bring the statewide rolling 14-day average – tied to the targets for the next stage of easing – to 10.1. The number of mystery cases over the past two weeks has increased by two from yesterday, up to 14, and there are now six cases in regional Victoria, up four from yesterday.
Meanwhile, NSW Premier Gladys Berejiklian has said she was "concerned" to hear her state would need to find sources for any mystery coronavirus cases within 48 hours to prevent Queensland from resetting its border clock.
Yesterday, Queensland Deputy Premier Steven Miles said NSW Health would need to find sources for three western Sydney coronavirus cases identified on Wednesday within 48 hours, or else they would be regarded as community transmission.
Queensland will not reopen its borders to NSW until the state has recorded 28 days without community transmission.
ASX futures up 25 points or 0.4 per cent to 6045 at 8.30am AEDT
AUD at 71.36 US cents
Wall Street: Dow +1.9%, S&P500 +1.8%, Nasdaq +1.9%
Spot gold +0.5% to $US1887.30 an ounce
Brent crude -1.3% to $US42.11 a barrel
US oil -1.6% to $US40.02 a barrel
Iron ore at $US123.47 per tonne (China on week-long national holiday)
10-year yield: US 0.79% Australia 0.83% Germany -0.50%
Stocks closed broadly higher on Wall Street on Wednesday (US time) after President Donald Trump appeared to backtrack on his decision to halt talks on another rescue effort for the economy.
The S&P 500 climbed 1.7 per cent after Trump sent a series of tweets late on Tuesday saying he's open to sending out $US1200 ($1681) payments to Americans, as well as limited programs to prop up the airline industry and small businesses.
The Dow Jones added 1.9 per cent, the S&P 500 closed 1.7 per cent higher and the Nasdaq jumped by 1.9 per cent.
The tweets came just hours after Trump sent the market into a sudden tailspin with his declaration that his representatives should halt talks with Democrats on a broad stimulus effort for the economy until after the election, saying House Speaker Nancy Pelosi had been negotiating in bad faith. The stakes are high, as economists, investors and the chair of the Federal Reserve all say the economy needs another dose of support following the expiration of weekly jobless benefits and other stimulus Congress approved earlier this year.
"What we've seen over the last 24 hours is just confirmation that the market is really addicted to stimulus from the government," said Sal Bruno, chief investment officer at IndexIQ. "When it thinks it's not getting it, it sells off, and when it looks like there's a possibility for that it rises, as we've seen today."
The Nasdaq composite climbed 210 points, or 1.9 per cent, to 11,364.60, despite a call by Democratic lawmakers for Congress to rein in the Big Tech companies that dominate it and other indexes. The proposal, which follows a 15-month investigation by a House Judiciary Committee panel, could make it harder for Amazon, Apple, Facebook and Google's parent company to acquire others and impose new rules to safeguard competition.
Amazon rose 3.1 per cent, and Apple climbed 1.7 per cent. Google's parent company added 0.6 per cent, and Facebook slipped 0.2 per cent.
Still, much of the market's attention remains fixed on the prospects for more stimulus for the economy from Washington. Wednesday's gains helped the S&P 500 recoup all of its loss from the day before, when Trump's tweets suddenly sent it from a 0.7 per cent gain to a 1.4 per cent loss.
Just a few hours before Trump made his announcement on Tuesday to halt negotiations, Federal Reserve Chair Jerome Powell had asked Congress to come through with more aid. He said that too little support "would lead to a weak recovery, creating unnecessary hardship."
Some analysts characterised Trump's move as likely a negotiating ploy.
Good morning, and welcome to Thursday's edition of Markets Live.
Alex Druce will be steering you through the news today.
The ASX is set for early gains after an overnight surge on Wall Street. Sentiment was boosted after US President Donald Trump appeared to backtrack on his decision to halt stimulus talks.
This blog is not intended as financial advice
A Global Asset Management Seoul Korea Magazine