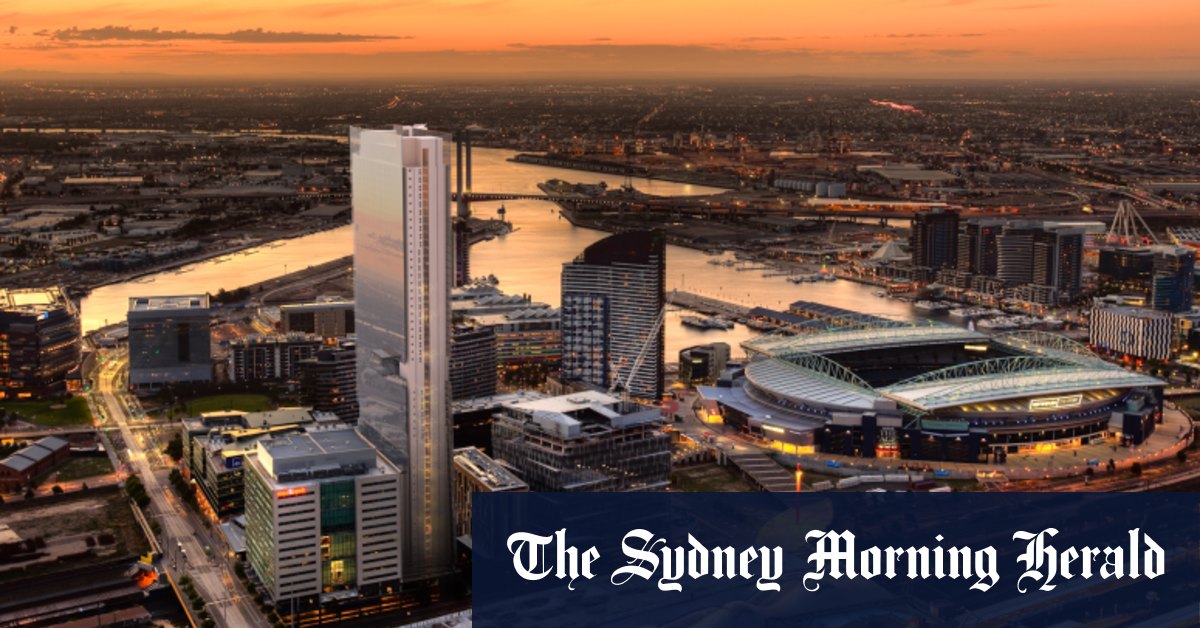 "By 2020 it's asking too much to overlook them [the rules], no matter what the other merits of an application may be," said city councillor Rohan Leppart.
"It would be a dangerous precedent to deem that snorkel bedrooms are permissible under the standards: the effectiveness of the standards would be forever weakened."
Cromwell's new structure will require demolishing a four-storey building on the north end of its site.
The property manager submitted designs by architects Nettletontribe that will bolt the new building onto an existing A-grade, 14-storey office tower at 700 Collins Street opposite Southern Cross Station.
The group has earmarked some of the 265 apartments in the mixed use project as "build-to-rent" rentals. Expected to cost $310 million to construct, the tower will also have 12,000 square metres of office space and 182 hotel rooms.
Overall, the building was designed to a "high quality" with a "landmark status" and excellent environmental and sustainability targets, city planners said.
Loading
Yet the standards had been introduced to make sure snorkel arrangements were avoided as they promoted poor internal amenity, they maintained. The bedrooms' dimensions were also too small, leading planners to conclude the "shortfalls are significant and therefore unreasonable."
Ultimately, Melbourne's planning minister Richard Wynne will decide the tower's fate, with the plans referred to him for final approval.
The city council's recommendations – in this case not to support the project – carry significant weight and are usually followed, making it likely a key element of the building will need to be redesigned.
"The standards are there for a reason. New buildings in Melbourne should add to the quality of the city and ensure amenity for future residents," Mr Leppart said.
Brisbane-headquartered Cromwell has been contacted for comment.
The group is in the midst of a bitter takeover battle with Singapore's ARA Asset Management, led by Gary Weiss who recently gained a seat on Cromwell's board.
In partnership with Blackrock, the group recently lodged fresh plans for another major project at Chatswood, in Sydney's north, that incorporate a third $123 million office tower into that development.
Simon Johanson is a business journalist at The Age and The Sydney Morning Herald.
A Global Asset Management Seoul Korea Magazine